An Official Look At The Air Jordan 6 Retro Women's "Chrome"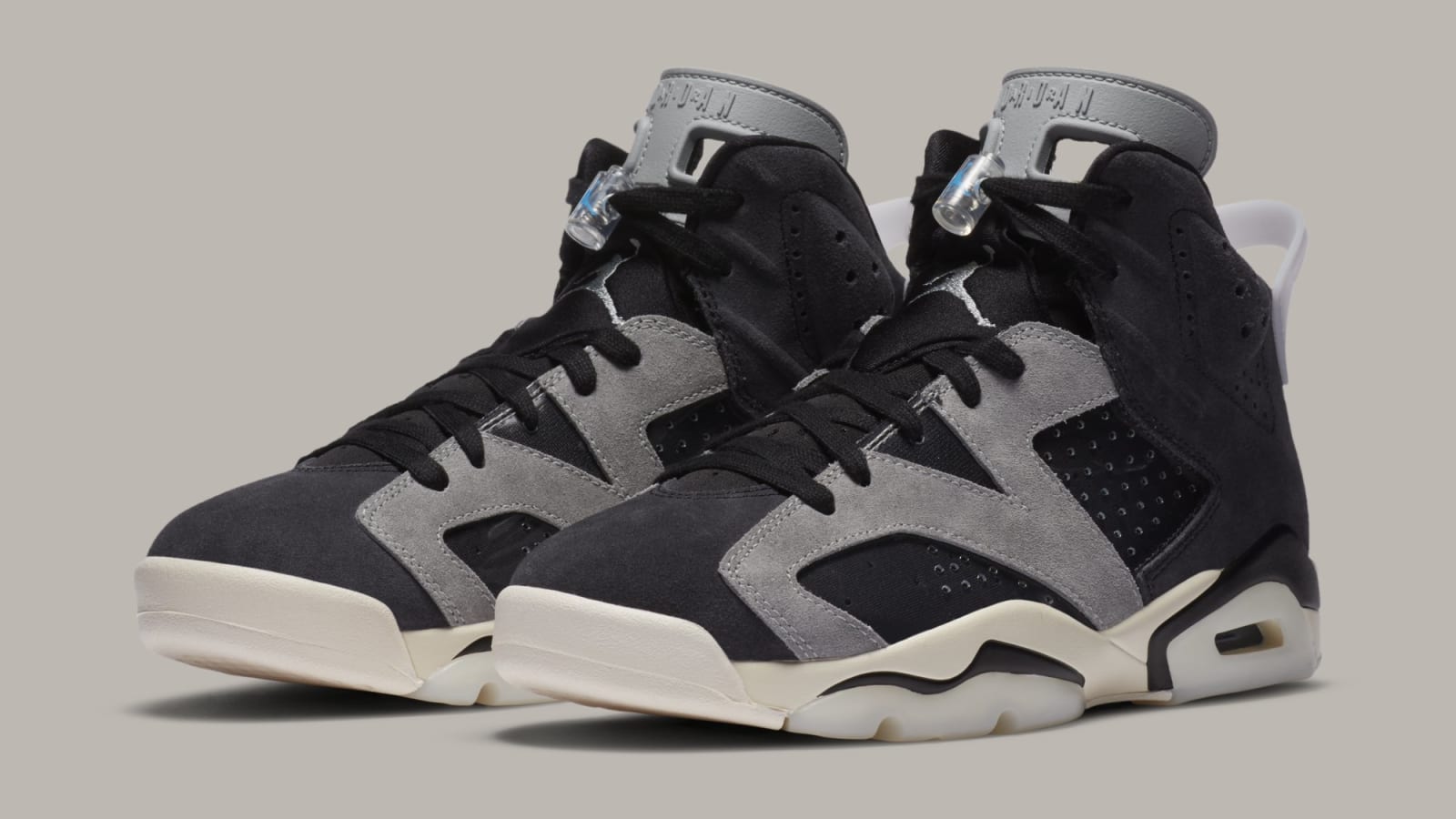 Only a few weeks remaining till The Air Jordan 6 Retro Women's "Chrome" release
Having been originally released in 1991, the Air Jordan 6 saw its first ever retro in the year 2000. This has since paved the way for new Jumpman logos and colorways, which replaced the original "NikeAir" branding. Since the beginning, the brand has always been perfecting the making of high-quality premium performance Jordan shoes that have always been exceptionally unique.
The model later scaled down in 2002, releasing for the first time in low top form as well as in women colorways and sizes. Since then, the model has been introduced to more and more retroes as the Jordan Brand continues to strengthen the women's lineup. Known for updating their retro sneakers with every release, the Jordan Brand never fails in majorly catalyzing the hype from sneakerheads with each one of their releases over the years.
Read More: The Jordan 4 Women's Colorway "Starfish" To be Released In January 2021
While this year has been packed with back to back Jordan releases, its all thanks to the preview of the Jordan Brand's Fall 2020 collection. We get to see yet another release of one of the most special women's Nike pairs this year; the never before seen Air Jordan 6 retro women's chrome.
Credit: Nike
The pair displays a mixture of materials and colors like a metallic Jumpman hashtag, a transparent TPU with a clear midfoot piece added in for an extra finesse with a white and creamy midsole, black suede on the Vamp and toe, and a grey rubber on the tongue. With inspirational messages such as "spread love", "be kind", and "embrace uniqueness". The design is dressed in a black, sail, light smoke grey, and chrome color scheme. The pair is to be officially released on September 24, 2020, at a retail price of $190 at select Jordan Brand retailers and the official Nike store
Stay tuned for more updates on the Air Jordan 6 Retro Women's "Chrome" as we bring you all of the latest shoe news.
Kourtney Kardashian and Travis Barker Dating?
After years of rumors of romance between Kourtney Kardashian and Travis Barker, a source confirmed that the two are an item.
Kourtney Kardashian and drummer Travis Barker have been long time friends. According to a close source, Narker has been interested in dating Kourtney for a long time now. He only recently took the step to ask Khloe out, and the two have been casually dating since December.
The pair sparked relationship rumors over the weekend after they were spotted together at Kris Jenner's home in Palm Springs, Calif. The pair that doesn't post each other posted similar scenery and backgrounds over the weekend.
A source close to the family confirmed that the pair are indeed an item. According to the source, the couple has been dating for two months now and have kept their relationship low-key.
"Travis has always had an eye for Kourtney. The chemistry and flirtation has always been there. They have a lot in common, and Kourtney has always been attracted to how Travis is as a parent. He's an amazing, hands-on dad, and Kourtney loves that about him. They love relaxing at home with their kids, and everyone gets along. It's going well, and they aren't putting pressure on it being super serious at this point," said the source while speaking to E!.
The rockstar was first romantically linked to the eldest Kardashian, Kourtney, back in 2019. He quickly shut down those rumors after his performance at the iHeartRadio Music Awards.
"Kourtney's like a dear friend. That's it. I mean, I love her to death. I love her family to death. But yeah, just friends,"

Travis barker