OG Air Jordan 4 "Fire Red" Set To Be Released As Part Of Jordan Brand's Holiday Lineup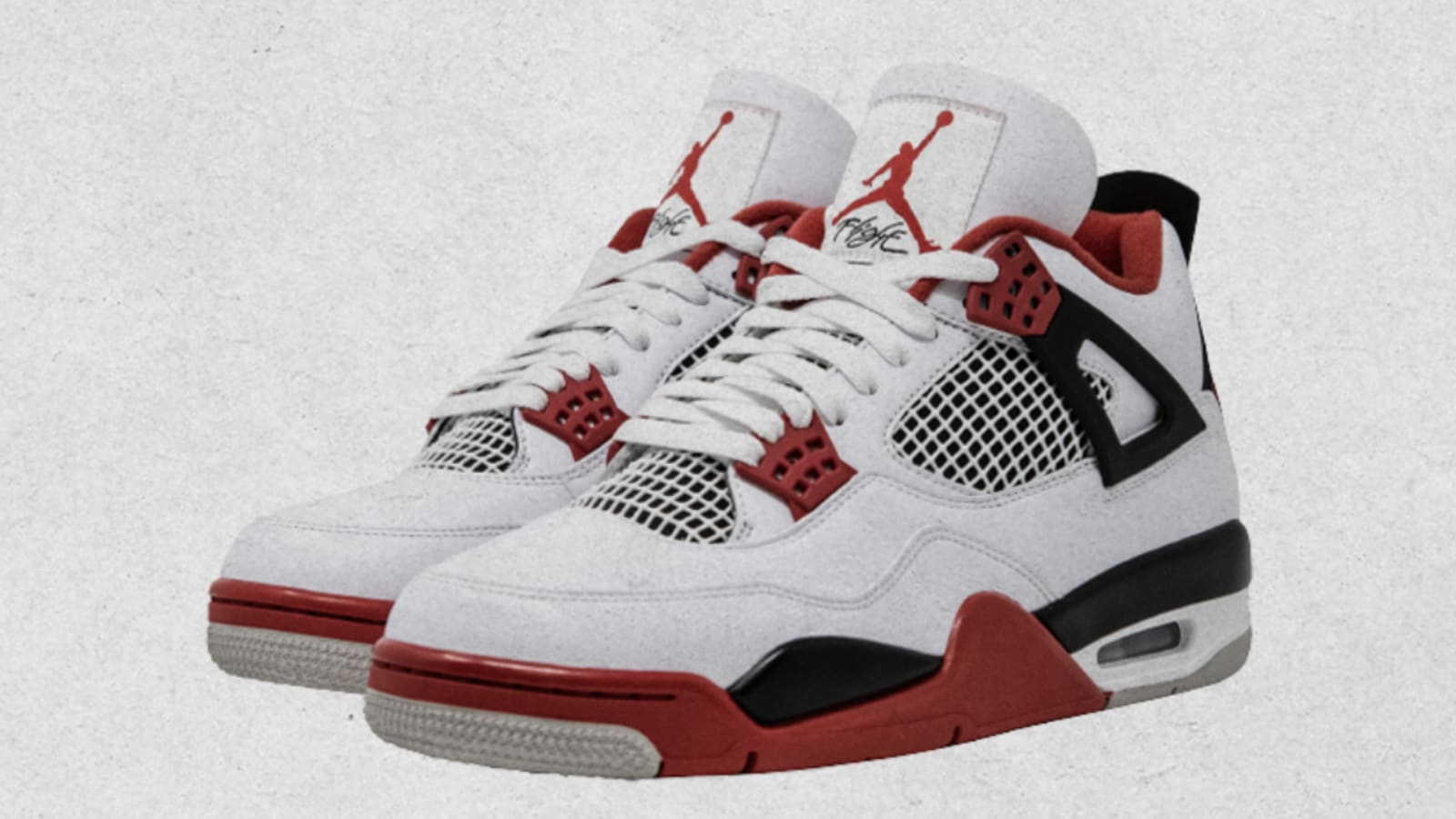 OG Air Jordan 4 "Fire Red" Set To Be Released on November 27th, 2020 as Part Of Jordan Brand's Holiday Lineup
Nike has officially unveiled the return of the OG Air Jordan 4 "Fire Red", showing the 2020 pair in full detail for the first time. Marking 30 years since it was first released, the pair is one of the most outstanding Jordan Brands. The OG Air Jordan 4 has always been a fan favorite. Since its very first debut back in 1989, the pair is set to make a comeback in its OG form on November 27th, 2020. Set to be released on Black Friday, the Jordans retail price is set at $200 a pair.
Going back on its history, to when it was first released, this type of Jordans had four colorways from which to choose. These were the Military Blue, Bred offering, White Cement model, and the Fire Red version. This particular "Fire Red" version quickly became popular because of its red and black highlights and its white leather base. Fans have been receiving retros of this shoe regularly over the years, with the re-releasing of 2006's Mars Blackmon and 2012's with both featuring Jumpman brand embellishments in the rear.
The model is a big deal for sneakerheads, as this is one of those shoes that are a must-have in one's collection. With just one glance at this pair and its easy to determine that this model is staying true to the OG version. The rest of the shoe consists of a White leather upper contrasted by the Fire Red and Black accents noted throughout the upper sole unit and branding. If the shoe ends up being released this year, it will mark the first time that model would be back in the market since the OG's initial drop.
Read More: The Jordan 4 Women's Colorway "Starfish" To be Released In January 2021
According to Instagram's popular Sneakerhead @zsneakerheadz, the "Fire Red" Air Jordan 4 retro is set to be released on Black Friday which happens to be November 27th.
Stay tuned for more updates on the OG Air Jordan 4 "Fire Red" as we bring you all of the latest shoe news.
Top 10 CBD Cannabis Seeds in 2021
CBD has become a highly sought-after substance due to its major role in providing medical relief to users.
Through careful and selective breeding, seed banks create high-quality CBD cannabis seeds with well balanced THC/CBD ratios; contents which vary depending on the plant.
How Do You Choose the Best CBD Seeds?
Genuine CBD seeds are rare and challenging to find. Let's look at what you need to consider when looking for the best CBD cannabis seeds in 2021:
The CBD/THC ratio
Therapeutic properties
Growth difficulty
Terpene profile
Below we have covered the10 best CBD seeds; learn about their therapeutic properties, cultivating tops and where to get them:
Which are the Best CBD Cannabis Seeds?
Harlequin (7% THC–10% CBD)
Harlequin is one of the most sought after strains among marijuana patients globally. The plant grows tall with sturdy branches which support the massive amount of flowers it produces.
It provides a sweet and peppery tampene profile, and its overall effects include calmness, focus, relaxation and happiness.
ACDC (1% THC–18% CBD)
ACDC is the kind of strain you should go for if you are looking to grow a cannabis plant with a high CBD content. The strain contains very low levels of THC.
It presents overwhelming effects of euphoria, relaxation and bliss.
The plant is easy to grow and produces massive yields.
CBD Strawberry Kush (0.5% THC– 9% CBD)
The flowers of the CBD strawberry Kush are delicious and potent, making it one of the best CBD strains available. It is also easy to grow and releases sweet aromas and flavors, and contains very low THC levels. It provides calming therapeutic effects.
CBD OG Kush (1% THC–15% CBD)
This is a strain guaranteed to give you the CBD content you are looking for. It is easy to grow, and as long as it's provided with ample nutrients, there's not much else you need to do to see it thrive.
CBD Carmagnola (0.3% THC–9% CBD)
This is one of the favorite strains among medical marijuana patients. It has significantly low THC levels and produces good yields. Can be grown indoors due to its height. It produces effects free from all the buzz that comes from THC dominant strains and instead provides feelings of relaxation.
CBD Blueberry (1% THC–16% CBD)
Because of its extraordinary therapeutic effects, CBD Blueberry is a must-have strain. The effects of CBD Blueberry Include calm, peaceful thoughts.
CBD Black Domina (10% THC–10% CBD)
If you seek some mental relieving results, then the CBD Black Domina is your go-to strain.
Because of its balanced THC and CBD ratios, this strand is ideal for fixing both mental and physical issues.
Cannatonic (7% THC–7-14% CBD)
Another strain with balanced sativa and indica levels is the Cannatonic. The effects produced by Cannatonic include ultra-mellow vibes that leave you in total control of your day, ensuring you don't trip.
Charlotte's Web (0.5% THC–19% CBD)
Charlotte's Web strain contains ultra-high CBD levels making it suitable for the treatment of depression and counteract seizures. It may be moderately difficult to grow but is definitely worth it.
CBD Critical Mass (6-9% THC – 6-9% CBD)
If you are looking for a strain that is going to provide massive yields, then you should choose CBD Critical Mass. This strain delivers soothing effects guaranteed to relax your mind and body.
Conclusion
These CBD seed strains deliver different results in terms of therapeutic effects, terpenes, and growth characteristics. Now that you have much better knowledge about CBD seeds, you can carefully choose the strain you want.